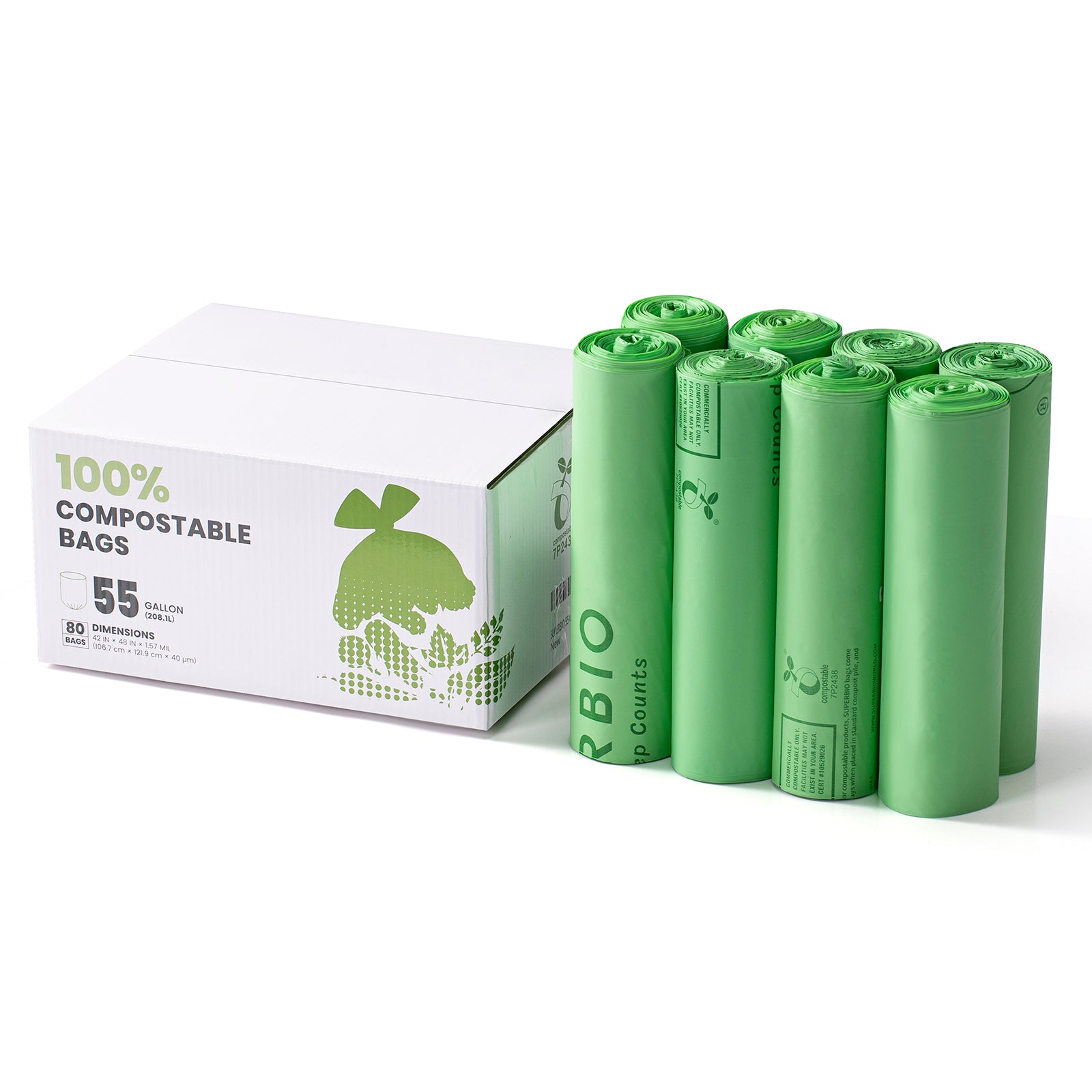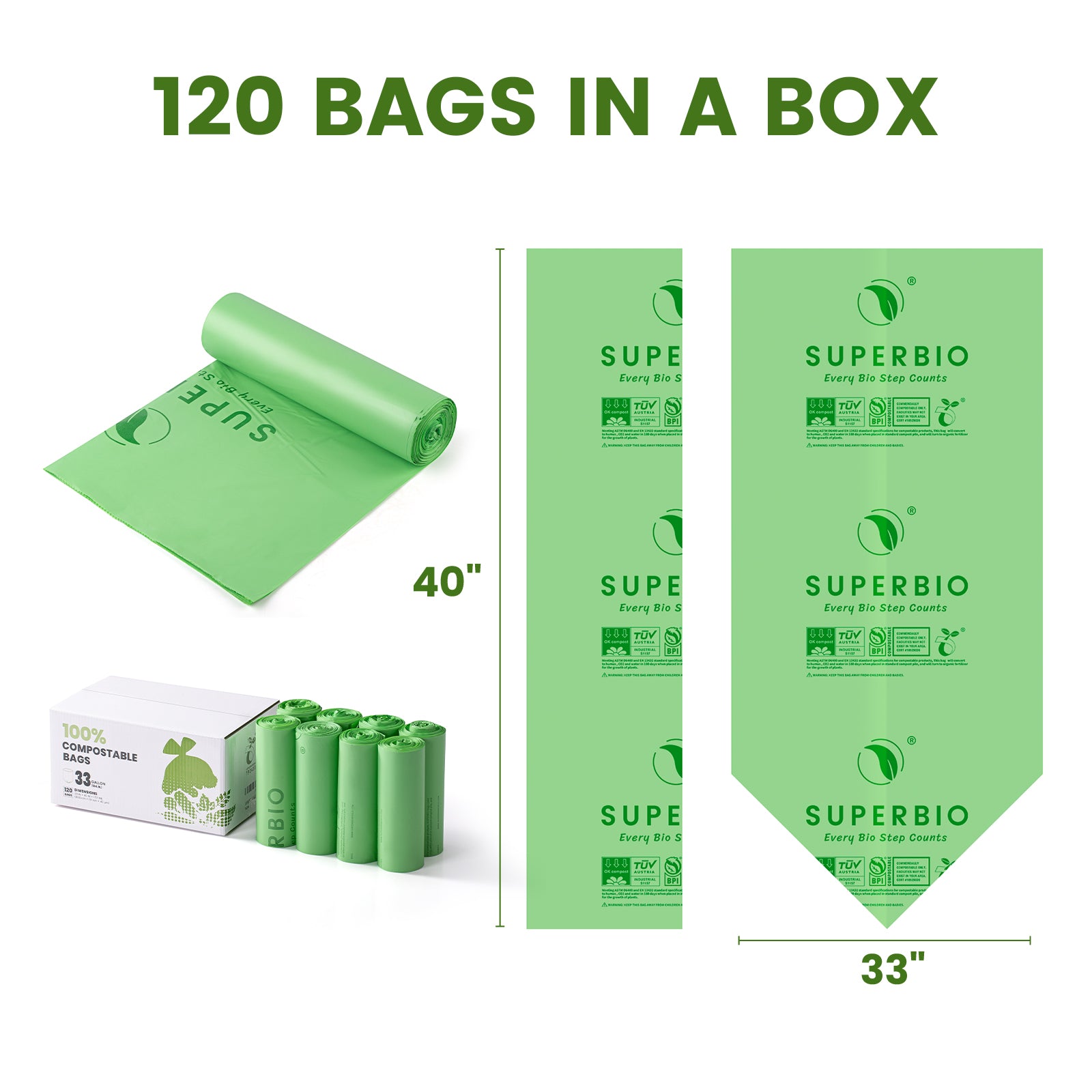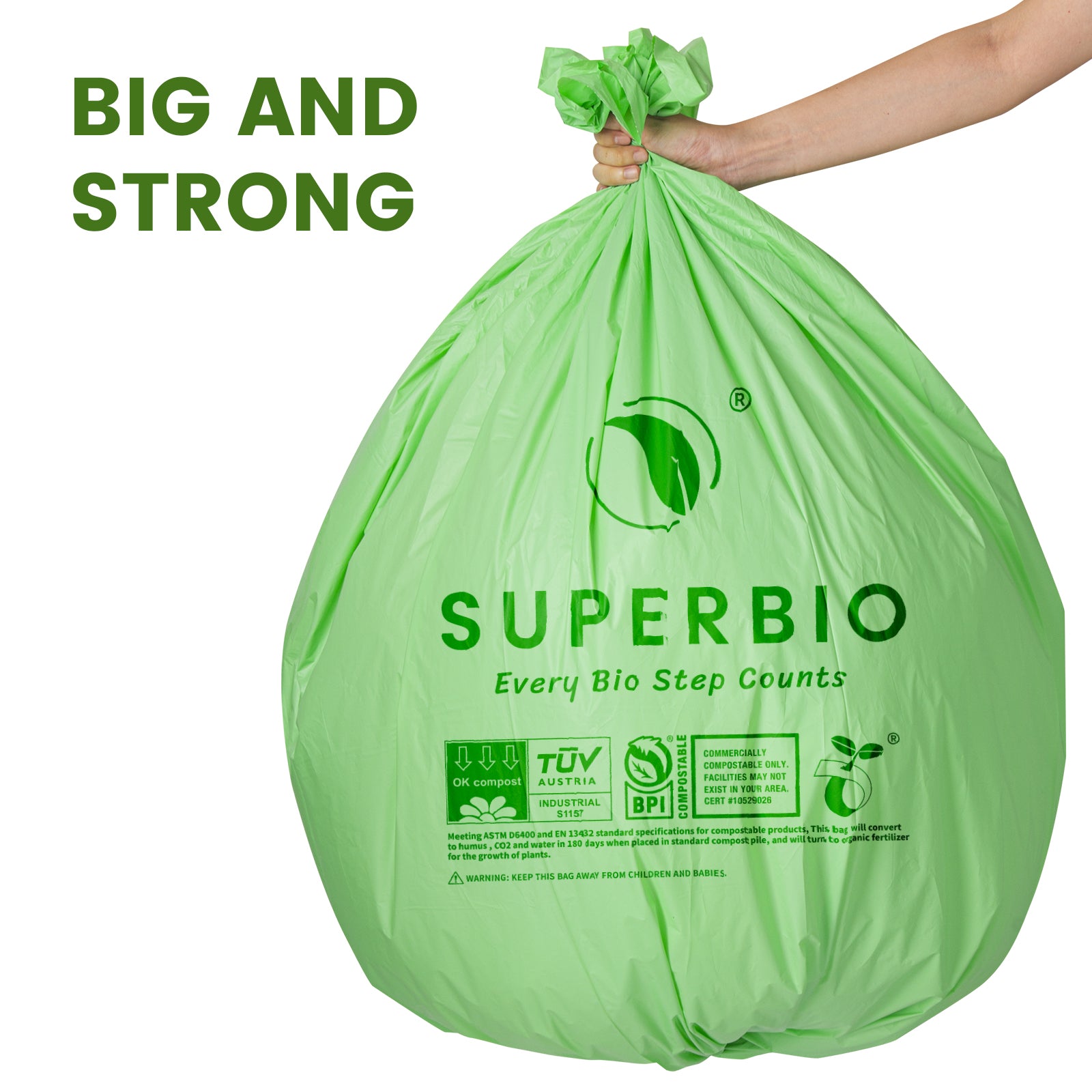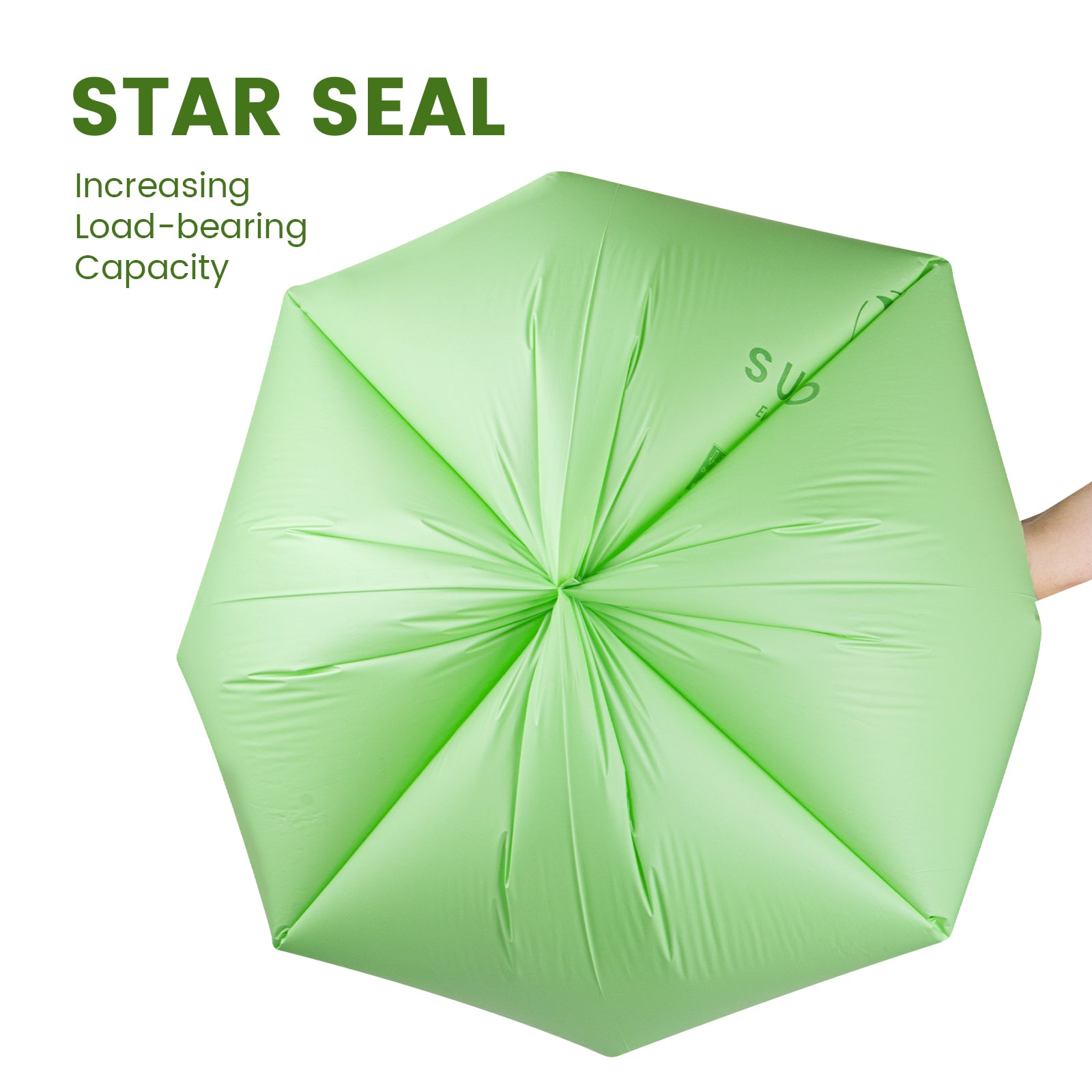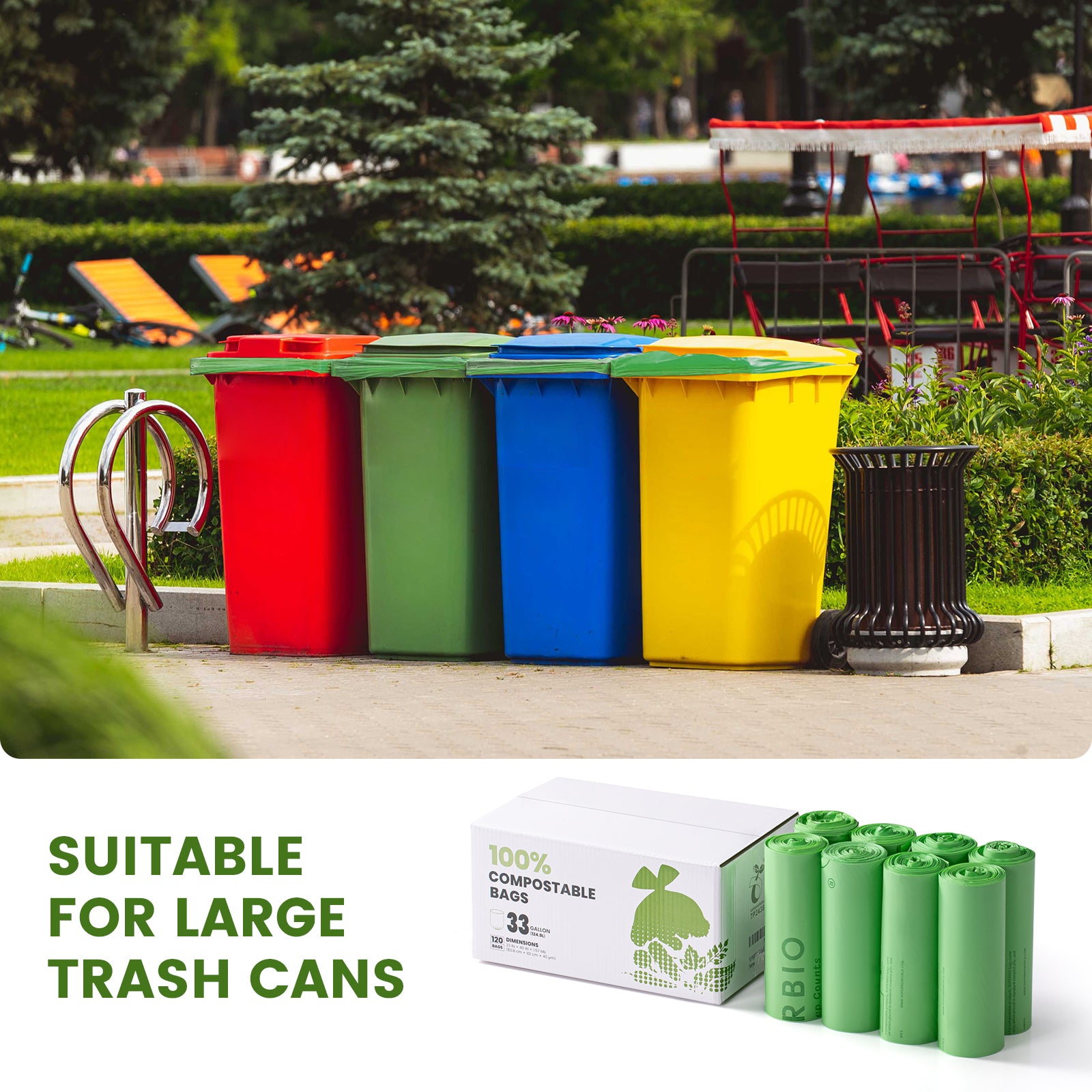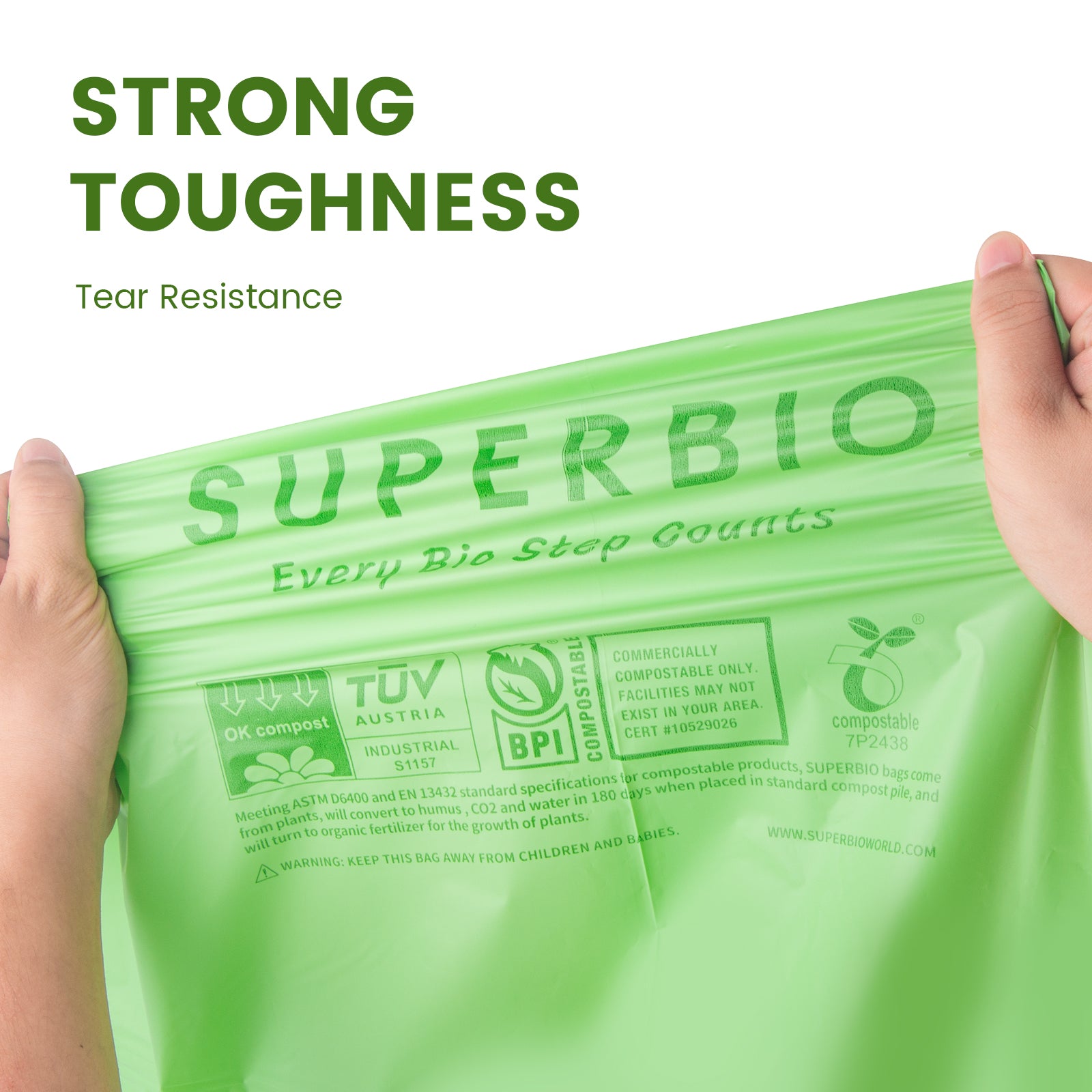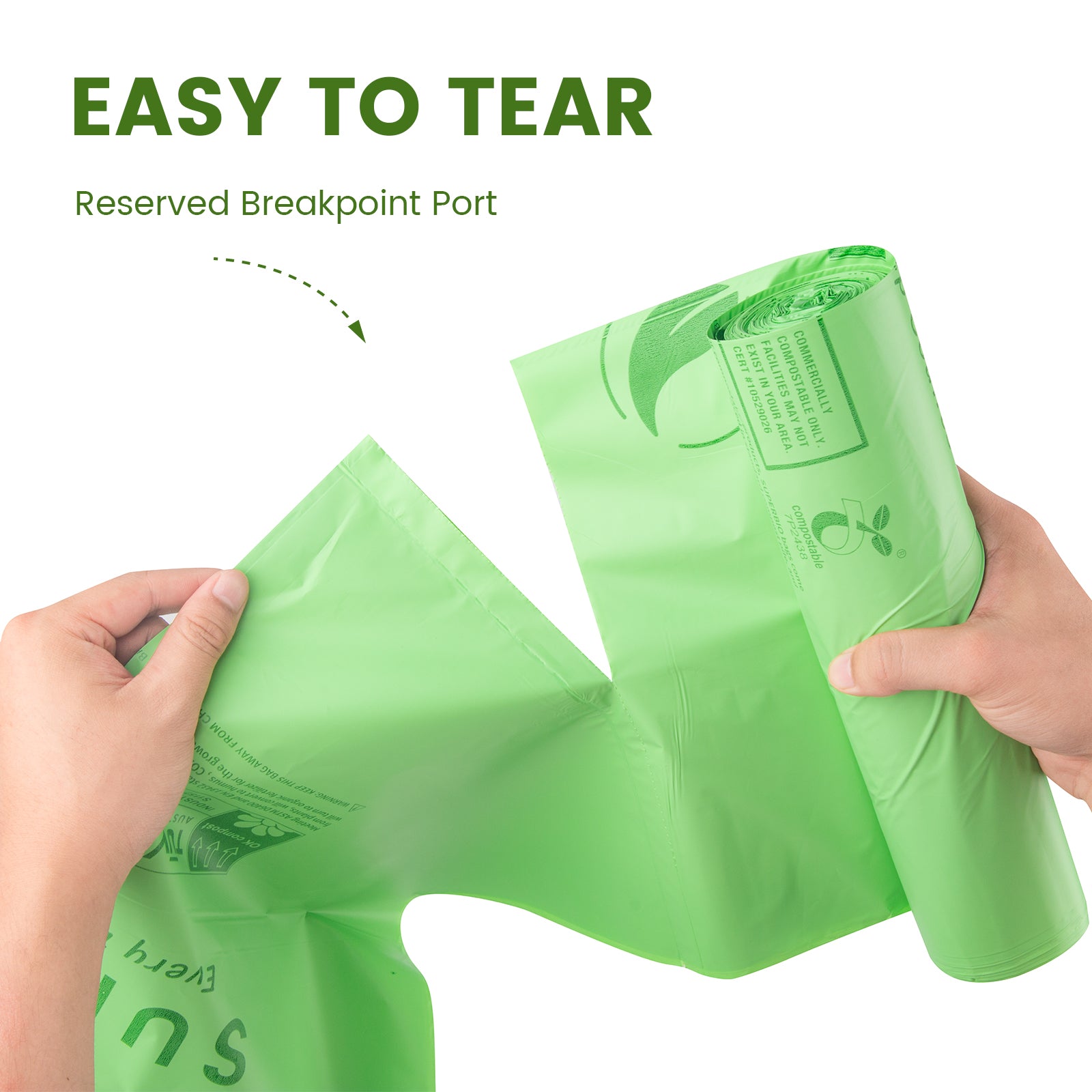 SUPERBIO 55 Gallon Compostbale Trash Bags, Heavy Duty Extra Thick 1.57 Mil, (80 Count Bulk), 208.1 Liter, Large Lawn Yard Waste Bag, ASTM D6400, US BPI and Europe OK Compost Certified
Sale price
$107.95
Regular price
$129.95
SUPERBIO 55 Gallon Compostbale Trash Bags, Heavy Duty Extra Thick 1.57 Mil, (80 Count Bulk), 208.1 Liter, Large Lawn Yard Waste Bag, ASTM D6400, US BPI and Europe OK Compost Certified
Sale price
$107.95
Regular price
$129.95
PRODUCT INFORMATION: SUPERBIO 55 Gallon Compostable Bags Bulk Package, (208.1L) 42 in x 48 in x1.57 mil, 80 bags. COMPOSTABLE CERTIFICATES: SUPERBIO compostable bags has been awarded official compostable certificates from BPI and OK compost Home and Seedling from TUV, meeting both the US ASTM D6400 standard and the EU EN 13432 standard.
NO PLASTIC: SUPERBIO compostable bags will degrade to humus, CO2, and water within 180 days when placed in a standard compost pile.
STORAGE & USAGE: Keep product away from heat and store in a cool, dry place, SUPERBIO compostable bags have a shelf life of approx. 18 months. Dispose of product within 3 days when bag is holding organic waste, especially that with a strong acidic/alkaline content. Suitable for a variety of indoor and outdoor household trash disposal usages.
PRODUCT FEATURES: SUPERBIO bags are compostable and biodegradable. They are guaranteed to remain strong, durable and tear-resistant when used in accordance with the recommended usage directions. Patented processing technologies. Handle tie and star sealed reinforced bottom to securely hold even the heaviest load.