FAQs
Questions? Comments? Get in touch with us by filling out the email form below. Reassure we will get back to you soon.
What are SuperBio 100% compostable bags made of?
Our 100% compostable bags are made from biodegradable polyester, which includes PLA and PBAT. PLA is derived from corn while PBAT is made from Petroleum.
Is there corn starch in SuperBio compostable bags?
SUPERBIO compostable bags contain no corn starch. If garbage bags contain corn starch, they are relatively weak and have a shelf life of about only six months. Bags made without corn starch, however, are stronger and more durable and have a longer shelf life of between 1-2 years.
What's the difference between the terms compostable and biodegradable?
All compostable material is biodegradable, not all biodegradable material is compostable. while biodegradable items refer to just any material that breaks down and decomposes in the environment, compostable goods are specifically organic matter that breaks down, the end product has many beneficial uses which include fertilizing and improving soil health, aiding the growth of trees and plants. Most importantly compostable items don't leave toxic residue behind because it's already organic. Unlike compostable, certain biodegradable products can take several years to break down and in some cases even leave toxic waste behind.
How long it takes to compost SUPERBIO Bags?  
SUPERBIO compostable bags will degrade to humus, CO2, and water within 180 days when placed in a standard compost pile.
Can SUPERBO bags be recycled?
SUPERBIO bags are not suitable for recycling like conventional plastics. These bags are made from Certified compostable polymers, which are designed to compost at home or sent to compostable facilities, so please keep compostable products out of recycling bins as this can contaminate recycling systems.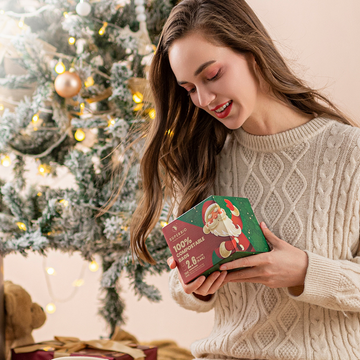 Biodegradable:
Biodegradable materials degrade slowly over time. They decompose more readily under specific conditions, namely those relating to certain temperature and humidity measurements. It is a relatively slow process to achieve complete natural degradation. If one requires the material to degrade quickly, then one has to rely on specialized industrial facilities.
Shop Collection